Note that most if not all the photos and videos were taken from the internet. The copyright of the photos and videos remains with the original owners. This website does not extract and keep the data on its database. Everything is linked back to the original source.
Friday, July 19, 2013
The Winch Tourbillon Vertical is a product from Swiss watch company Cabestan. The futuristic design conceals the technically brilliant complication invented by Eric Coudray. This ingenious mechanical movement is operated by a miniature chain and fuse system that delivers a constant force to the vertical tourbillon. The structural titanium case measures 46mm x 41mm x 16.5mm.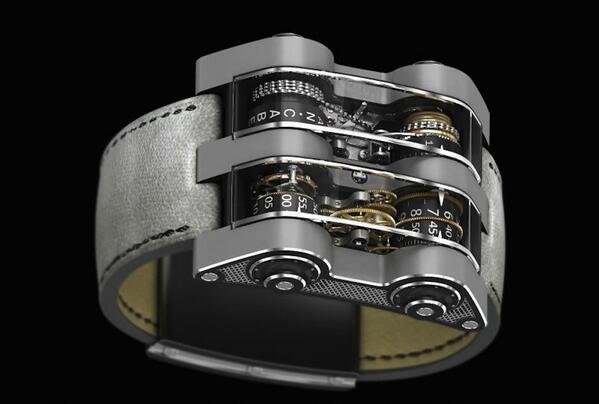 These are random photos and videos that are collated for prosperity sake. Enjoy!!!!!!!!!.........